"DTA has been a terrific partner for us.  Since we started working with them the rate of loss at our show has dropped steadily; and they have done this during a time when we have squeezed the budget for security services.  They have also helped us improve the attendee experience by providing pleasant, energetic and professional guards at our primary entrances.  Through it all they have been a seamless part of our team.  They are great people, really know their business and make it all very easy."
Chris Brown | 

"I wanted to let you know that ASRW|NACE|CARS went great, and your staff did really well.  Your staffers were very professional and did their jobs well. I wanted to compliment you both on the growth of your company and the professionalism displayed by everyone – you and your team. The DTA Security brand is very clean and polished – just as I'm sure you've planned it to be!"
Ellen Pipkin |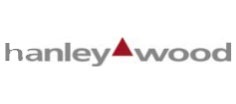 "Dan and Kim and their staff provide the most professional and cordial service a show manager needs in terms of security!  I have had the pleasure of working with both of them on numerous events and never think twice about the decisions they make or their ability to report a situation.  If you don't want to worry about security, DTA is an excellent choice."
Erica Stone |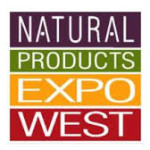 "I have to say that I was very impressed with your team. They were extremely professional yet friendly and took their jobs seriously. I appreciate your efforts and look forward to working with you again on Surfaces."
Dana Teague, Director |

"Your team did an amazing job!  We absolutely love working with your team and everyone is so polite and professional.  I even had our contact from Mandalay Bay comment on how good your team is and asked me who we used.  I gave her your name and highly recommended you if she has anyone that asks for a security company."
Kristen Bradshaw, Operations Manager |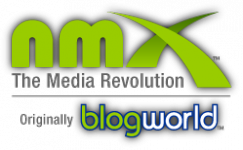 "Your staff did a great job at IWCE and I look forward to working with your team next year."
Daniel Rea, Operations Manager |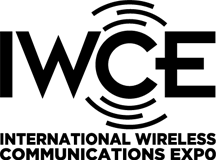 "Working with Dan Taylor and his team, I have greater peace of mind and am able to focus on the things that I need to in order to make my event successful.  Whether it is Dan, Kim or anyone else from his team, I know I have 100% confidence in them and that the job will be done well. DTA is an invaluable resource and partner for us."
Adam Andersen, Show Manager |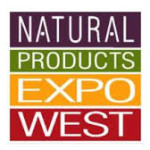 "I wanted to say thanks to you (Dan Taylor) and Kim for all of your help and hard work at the event.  All of the staff was very professional, courteous and just great to work with.  I love doing shows with you guys because it makes it so easy on me just to know you have it under control."
Kristin Lewis, Group Director of Operations | 

"I travel the country producing tradeshows and come in contact with quite a few companies that provide security services, and DTA Security Services is one of the "best" companies with which I've worked in years.  Thorough and personable…could you ask for anything more?
Mark Salesses, National Sales Executive |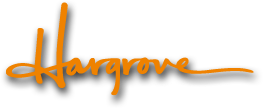 "It was an absolute pleasure working with you. Your security services were top notch and refreshing compared to others we have worked with. You truly understood what we needed, sometimes even more than we did! Thanks for everything."
Matthew Frey, Field Operations Manager | 

"DTA Security Services has out done themselves providing service at the 2010 International Pool | Spa | Patio Expo.  They provide top notch personal at competitive pricing which makes choosing our security provider an easy choice.  The staff at DTA is wonderful to work with and are capable of not only supplying outstanding service for regular trade show needs but also to our VIPs and celebrity appearances make the experience for all our guests second to none.  We are looking forward to working with DTA in the future on more successful events."
Lindsey Moeller, Show Manager |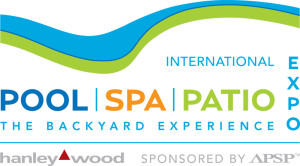 "On behalf of the Las Vegas Convention and Visitors Authority and the destination, I would like to express my sincere appreciation and thanks to you (Dan Taylor), Kim Taylor, Ed Kelter and your security team for helping to provide security for the dignitaries and delegates of the Global Travel & Tourism Summit…. we look forward to future opportunities to partner with your organization"
Rossi Ralenkotter, President and CEO | 

LVCVA
We began working with Dan Taylor & Associates in 2008 after working with another company for many, many years – the transition was seamless. They provide valuable input and suggestions on ways to save money and they are proactive in addressing potential issues – they are one of those vendors that you don't need to worry about or check on to make sure everything is being handled. We truly value their service.
Jamie Hillegas, CEM, CMP, Trade Show Manager |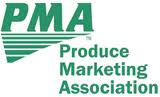 "DTA Security Services consistently provides knowledgeable and reliable security for our convention. Once a source of problem and annoyance security has become an important element of the professionalism the organization expects to project for the meeting. "
Susan Melnicove, Vice President |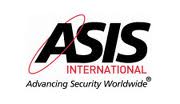 "SHRM was delighted to partner with the DTA team on security management for our Keith Urban concert in Las Vegas. Their staff were polite to our guests while providing a reassuring and firm presence in the audience. I know the artist and his team appreciated their support during the event. DTA's experience, follow through and performance were commendable and we look forward to working with them again on future events."
Lisa Block, Vice President, Meetings & Conferences |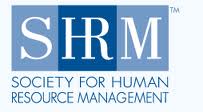 "With less than 24 hours before a Carrie Underwood concert at a sold out corporate event at the MGM Grand Garden Arena we asked DTA if they would be able to supply a high quality team of supervisors, and officers to support the concert. Duties would include access control to seven different VIP areas, backstage access control, green room, escorting of talent, barricade patrol, main entrance access control, and perimeter security.
DTA exceeded our expectations on every level. In this fast paced, stressful, ever changing environment they were able to execute flawlessly. Throughout the years we have worked with security companies all over the United States and abroad, and DTA is one of the best security providers we have ever hired. They have one of the deepest "A" teams in the industry, their appearance demands respect, and they understand how to prioritize, communicate and deliver with a polite but firm hand. We highly recommend DTA to meet and exceed your security needs."
Timothy Wimbley / Tony Vergara |